Audrey Davies
Meditation sessions & Consciousness 'contact' session with our ET star families (aka CE-5)
---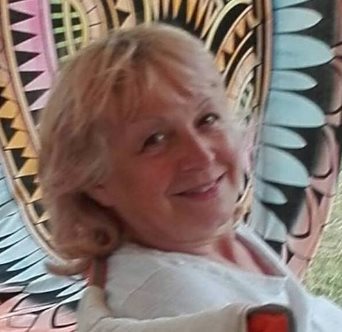 Ten years ago I completed my training and achieved fully accredited/insured status as a member of the F.O.H (Fellowship of Healers). Since then I have gone on to complete Courses in Crystal Therapy Healing Levels 1&2, and 3&4. I also completed an intensive Flower of Life Workshop over 3 days with Angela Morse to learn activation of the light-body or Merkaba.
In 2005 I opened a healing centre with 2 other friends. This ran for 3.5 years and gave free healing every Sunday evening, we also ran an awareness group and regularly had between 25-35 people through the doors each week.
In 2011 I opened a Meditation Group for beginners and really enjoyed running that. I also did a couple of meditation groups at the Truth Juice Summer Camp in 2011.
I love to visit the crop circles in Wiltshire and have spent many summer days down there meditating in them. I've had many strange and fascinating experiences and have a great belief in UFO / Star People, having worked as a healer with people who have experienced missing time.
Right now I a m having an amazing journey and feel really high on life, especially since 2012. I have truly felt the shift/perception of the new world energy, whilst remaining aware of those still in the old ways of being. I feel my task now is to help assist and empower others into this new understanding and new way of living through consciousness.
I have recently opened another new Meditation Group for Beginners. We meet weekly and this is currently attended by 14 people who have never been to anything like this before. I believe if you put yourself forward, the Universe will find a way to use whatever gifts/skills you may have, for the higher good.

Further info on ET contact sessions here